Empowering you to become more active and fulfilled in your life
Geelong's Third Space Physiotherapy is here for you.
Welcome
We each have our Home Space, our Work Space and our Third Space – your space. Geelong's Third Space is a modern private physiotherapy practice in the heart of Highton Village.
Expertise
The practitioners at Geelong's Third Space have an extensive wealth of knowledge and experience in many disciplines of physiotherapy in Australia and internationally in the UK and USA.  They combine their experience with current research evidence to provide a comprehensive assessment, education and treatment program. Geelong's Third Space is here for you, to empower you to become active, functional and achieve your own personal goals.
Location
Geelong's Third Space is a stunning boutique practice located in the heart of Highton. With free 2 hours off street parking, Geelong's Third Space is centrally located allowing you to easily incorporate your wellness into your regular routine. Incorporating a small studio rehabilitation space, the upstairs location is accessed off Barrabool Road, above Ray White Real Estate.
Physiotherapy
A detailed initial health interview and thorough physical assessment results in a comprehensive explanation of your injury including diagnosis, contributing factors and treatment plan. Geelong's Third Space focus on long term solutions for your rehabilitation and your ongoing wellness and health management plan.
Initial Consultation (60 mins)

$130

Standard Consultation (45 mins)

$98

Short Consultation (30 mins)

$85
Exercise Rehabilitation
A personalised initial assessment with the focus on your specific movement requirements by an experienced musculoskeletal Physiotherapist. Sessions involve the use of studio equipment and can be done individually or in an intimate group of two or three.
Initial Consultation (60 mins)

$130

Individual Session 1:1 (45 mins)

$98

Small Group Session 1:2 (45 mins)

$65

Small Group Session 1:3 (45 mins)

$55
Michael Snelling
M.Sports Physiotherapy
B.App.Sc. Physiotherapy
B.App.Sc. Exercise & Sports Science
Member Australian Physiotherapy Association
About Michael
Michael Snelling has over 25 years of experience in sports medicine and sports science. He has achieved a high profile career in professional sporting teams in Australia, USA and the United Kingdom as well as in private practice.
Most recently he has overseen the restructure of sports medicine with the Milwaukee Bucks in the NBA in the USA reaching the playoffs in 2017. He has previously had success with the Geelong Football Club, enjoying the ultimate success of two AFL premierships in 2009 and 2011 whilst managing the sports medicine department. In the UK he held positions with Surrey County Cricket, Fulham Football Club and England Rugby Football Union including success with the England Rugby team at the 2003 Rugby World Cup and a silver medal performance by the England team at the 2006 Commonwealth Games in rugby 7s.
Michael is excited to utilise his sports experience with clients at Geelong's Third Space and has a particular interest in working with adolescent and elderly populations. His knowledge and experience will help clients of all ages achieve their aims in work, health, fitness and sport.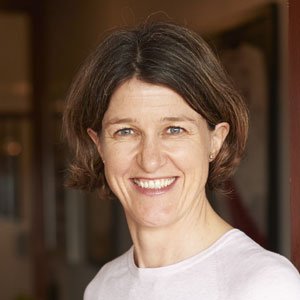 Kate Snelling
Musculoskeletal Physiotherapist
M.Manipulative Physiotherapy
B.App.Sc.Hons Physiotherapy
Certified Rehabilitation Practitioner
Polestar Pilates
Member, Australian Physiotherapy Association
About Kate
Kate Snelling has over 25 years of specialized experience as a dynamic Physiotherapy Rehabilitation Practitioner in private practice and sports medicine. Kate has been a consultant to professional sporting organizations both in England and Australia.
After working at the Sydney 2000 Olympic Games, Kate relocated to London where she was involved with England Rugby, England Cricket, Irish Rugby and the Royal National Theatre in London. On returning to Australia in 2009, Kate consulted to the Geelong Football Club and assisted in tutoring students at Deakin University. In 2014, she founded Geelong's Third Space in Highton Village and is proud to be able to return to private practice after 2 years in Milwaukee, USA.
Kate also has an interest in Women's Health, including ante and postnatal assessment and strengthening for lumbopelvic pain or the unstable pelvis, as well as guiding the more mature peri/menopausal woman to help improve her muscle strength and bone density.
Kate is passionate about educating and empowering her clients back to a happier and healthier lifestyle and welcomes you to Geelong's Third Space.
Sam Pinnington
M.Physiotherapy
B.App.Sc (Exercise Physiology)
Member Australian Physiotherapy Association
About Sam
Sam graduated with his Masters of Physiotherapy from La Trobe University. Prior to attaining his Physiotherapy degree Sam practiced as an Exercise Physiologist in Sydney.
Sam enjoys the individualised element of each presentation and understanding the many pillars that contribute to health and performance. Sam draws upon his knowledge in biomechanics, flexibility and loading and return to sport principles to produce long standing health and performance outcomes.
Sam is experienced in working with national level track and field populations and has developed a strong interest in high velocity running and overhead athletes. Sam has also been involved in research investigating soft and hard surface running. Sam has been fortunate to have worked in array of sporting fields including Aussie rules, Cricket, European handball and Athletics. Recently, Sam was the Physiotherapist for the Darebin Falcons in the VFLW and the St Kevin's Athletics Track Team.
Sam has recently moved to Torquay and loves surfing and the coastal lifestyle. Sam is excited to be joining the professional team at Geelong's Third Space.
Denise Jones PhD
Musculoskeletal Physiotherapist
M.Manipulative Physiotherapy
B.Sc. Physiotherapy
Member, Australian Physiotherapy Association
About Denise
Denise has over 25 years of experience as a Physiotherapy Rehabilitation Practitioner in public, private and sports medicine. She has gained extensive experience and expertise in musculoskeletal practice working at a senior level in large hospitals, supporting injury prevention and rehabilitation in both community and elite sporting organisations and developing her own private practice.
Denise is passionate about maintaining her own professional skills as well as training the next generation of physios. Alongside her clinical career she has worked as a senior lecturer involved in the education of both undergraduate and post-graduate physiotherapists. Her interest in research and desire to strengthen evidence-based practice has driven her involvement in research. Denise recently received the Nancy Mills Award for her completed PhD and continues to work as part of the research team at La Trobe Sport and Exercise Medicine Research Centre. She is a current panel member of the International Hip-Related Pain Research Network (IHiPRN) and is involved in the development of international guidelines for hip-related pain.
Denise is looking forward to the opportunity of working in partnership with clients at Geelong's Third Space to facilitate their long-term participation in an active and healthy lifestyle and reach their desired goals.
About Melanie
Melanie Roth has over 25 years of experience within the customer service industry, including time with Bupa, American Express, Corporate Traveller and Kendell Airlines. She was also fortunate to work on location at the Airshow Downunder and Australian Open liaising with the players. An engaging and dedicated mother of four, in her limited spare time Melanie enjoys running and training for half marathons. Melanie works on Monday, Tuesday and Friday mornings to assist you with your queries and looks forward to greeting you upon your arrival to Geelong's Third Space.
Joanie
Vision Australia Seeing Eye Dog
Geelong's Third Space also supports Vision Australia Seeing Eye Dogs (https://sed.visionaustralia.org). Vision Australia Seeing Eye Dogs act as guides for Australians who are blind or have low vision. They open up a world of independence, safety and freedom for clients to participate in all areas of life. It takes up to 12-15 months to raise a pup who will one day go on to change the life of a person who is blind or has low vision.
About Joanie
Joanie is a Labrador x Golden Retriever at the start of her Seeing Eye Dog Training Journey. As part of her training, Joanie currently accompanies Denise to Geelong's Third Space. Once at work, Joanie's job is to stay quietly in her cage and learn to ignore the things that are going on around her. While most of us would be delighted to have work time that involves lying quietly in bed, this is not the easiest part of a puppy's day. She would like everybody to ignore her presence so that she can concentrate on getting this right!
Her areas of expertise are: unfettered joy; sleeping; puppy ping-pong and speed eating (she is a Labrador after all).
If Joanie's presence raises any concerns for you, please feel free to call and discuss this with us.
Address
Geelong's Third Space
Level 1
75 Barrabool Rd
Highton Victoria 3216 Australia
Access
Ample free 2 hour off street parking
Access via Barrabool Rd
(above Ray White Real Estate)
Services
Musculoskeletal & Sports Physiotherapy
Neurological Physiotherapy
Exercise Rehabilitation
Women's Health